A missing or infected tooth is one of the most difficult dental issues to manage.  Not only is your self-esteem affected but your long-term dental health as well. They can leave you vulnerable to serious gum diseases and disorders. You don't need to accept these problems as part of your life, because dental implants are available.  This treatment is one of the most flexible, efficient, and effective procedures in the field.
Affordable Quality Dental Implants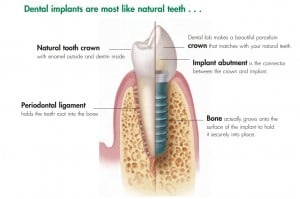 Under the dedicated care of our specialists, your dental problems are resolved in an efficient, timely, and comprehensive manner.  Our team is committed to delivering high quality dental implants that can last for years to come.
Implants consist of a metal screw that is generally composed of titanium material.  These screws are surgically integrated into your jawbone. This provides the groundwork for your prosthetic tooth (also referred to as a crown) to be placed on.
Complimentary Dental Implant Consultation Call: (714) 377-4449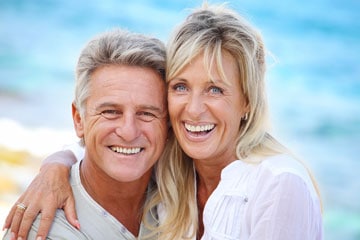 After bonding material has been applied onto the integrated screw, the crown is fitted into place with expert precision.  By following the recommended post-treatment care, you can enjoy an enhanced smile for decades!
Huntington Beach dentist Dr. Sameer Aljanedi is among the most passionate when it comes to providing outstanding care.  If you are seeking the utmost in quality dental implants, then you have reached your ideal destination at Dental Associates of Huntington Beach.
Dental Associates of Huntington Beach understands the importance of being able to afford the necessary dental care you need. Our team provides flexibe financing plans through companies like CareCredit. Many insurance plans also offer coverage for treatments and procedures such as a dental implant.